Bathmate Prostate Vibe Review and Test
Bathmate Prostate Vibe Review score:
Efficiency

Quality

Support

Price
Review summary:
The Bathmate Prostate Vibe is a great little prostate massager that has a lot of things going on for it. I've been testing it the last few weeks and it has been great so far but I would avoid it if you're an experienced anal player.
There is simply not enough power and you'll quickly run into lack of direct vibration to your prostate. I love the idea of using a vibrating bullet but it's just not powerful enough to vibrate all the way in. I would highly recommend the Bathmate Prostate Pro which is made by the same brand and it has some serious vibrator motors that going to vibe your prostate like it has never been vibed before.
It is however great for beginners who are looking for a good quality and beginner friendly prostate massager at a fair price.
What I like about it:
Beginner friendly prostate massager
Water-proof
Rechargeable with included USB cable
Made from high-quality silicone
10-step vibrating bullet system
I recommend it if you're after a beginner friendly prostate massager to take you the first steps into an amazing world of prostate orgasms.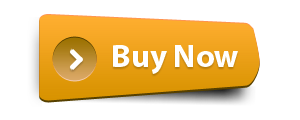 My Full Review Below:
I finally got my hands on the brand new Bathmate Prostate Vibe massager and have had a few weeks to give it a good test and ready to write my review of it.
Bathmate is a well-known brand in the penis pump world and makes some of the best penis pumps.
They recently jumped into other sex toys and today I'll be looking at their budget beginner friendly prostate massager.
Let's see what goodies they have included in the package.
What's in the Bathmate Vibe Box?
A USB charging cable for easy recharging
10-step vibrating bullet
A pouch for all the parts for easy storage
The Bathmate Prostate Vibe massager
How does it Work?
There are a few things you need to do before getting started:
Make sure that the battery is fully charged up before giving it a go. There is nothing worse than a sex toy that runs out of juice when you're just about to get an incredible orgasm. You need to plug the included USB cable in a USB plug and connect the other end to the bullet. Getting from 0% to full took 1 hour and 15 minutes for me. Yours might have more battery when you get it and therefore take less time to charge the first time.
-img of charging-
You need to get familiar with how you control it because it's pretty damn hard to do that once it's in your butt. I've made this mistake before! Try the different vibration modes and how you control the speed and turn it on/off.
-img of controls-
Clean yourself – It's important to clean yourself before using any anal sex toys. This can be done with a finger or two, or you can use an anal douche. I would recommend that you invest in an anal douche if you're going to use anal sex toys regularly, it's simply just a lot easier and faster.
-img with anal douch-
Use plenty of lube – Yes, that's right! You can never use enough lube when you're going in from behind. Bathmate has an anal lube that you can get from the same website as the Bathmate Vibe massager, I would highly recommend you that product. You can also use other lubes; I've made a list of different anal lubes here.
-img with lube-
How does it Perform and Feel?
I just want to make it perfectly clear that I'm an experienced user which does not make me the targeted user for the Bathmate Prostate Vibe.
This is 100% for first timers who are trying out prostate massage for the first time. It was really easy to insert, which it should be for a beginner friendly product but that does also make it move around quite a bit. I had to hold it with a hand to keep it massaging my prostate glands otherwise it would simply "vibrate off" and hit another part of my butt.
It's very clear that the external vibrating bullet struggles to transfer all the vibrations to the end tip and it ends up vibrating my butthole a lot more than the prostate. This feels pretty good to be honest but it's not really the point of it.
It is however strong enough to make me reach a prostate orgasm which is partly due to me knowing exactly where to put pressure on.
Overall, a decent experience and it's certainly going to rock you if you never tried a prostate massager before.
Remember to clean you sex toys
Cleaning your sex toys is never fun, but it's very important especially with anal toys! Just imagine the smell and the number of bacteria's that can grow on a massager like this one if you leave it in a box for a couple of weeks….
Just use hot water and soap!
It's as easy as that.
How does it Perform Against Other Prostate Massagers?
The Bathmate prostate Vibe is priced at $69.99 which makes it a mid-range product but the quality is just as good as much higher priced ones. Where is struggles is how little of the vibrations that actually makes it to your prostate glands.
Let's take Bathmates premium option, the Bathmate Prostate Pro, it has 3 vibrators including one right at the tip of the massager which makes it so much more powerful compared to the Prostate Vibe.
I know that this type of design cost a lot more to produce but I also feel that it's such a big part of what makes a good prostate massager.
If you're a prostate massage beginner then it's ideal but not if you're an experienced user.
My final thoughts about the Bathmate Prostate Vibe
I got to be honest with you – My expectations for this product have been sky high, I'm the proud owner of several Bathmate penis pumps and I know that they always deliver great products of the highest quality.
I'm not completely disappointed with the performance of the Prostate Vibe but there is a long way up to the performance of the more premium prostate massager options out there. I would highly recommend taking a look at my list of the best prostate massagers if you're after more power.
But, if you're a first-time buyer of a prostate massager then it might not be that bad of a choice. The vibrating bullet itself is quite powerful and it can be used by it self or in other sex toys that require a vibrating bullet.
I recommend it if you're after a beginner friendly prostate massager to take you the first steps into an amazing world of prostate orgasms.